Check out Josephsen Family in Suburban Essex Magazine!
Tooth Whitening
Oct. 4, 2017 | Dr. Josephsen
Tooth whitening is a conservative, and often extremely effective treatment for stained or discolored teeth. In our office, we use a gradual approach with a safe, specialized peroxide solution to achieve amazing results.
Prettaeu Bridges
Sept 4, 2017 | Dr. Josephsen
Bridges that use implants to be retained have been around for a long time. As technology and dental materials have progressed, so have the types of bridges that we are able to provide our patients. Dr. Al Josephsen is an exclusive provider of the Prettau All Zirconia Impant Restoration.
Pediatric Patients
Aug 4, 2017 | Dr. Josephsen
Josephsen Dentistry is proud to serve the families from our community, and we want them to know it's just as important for children to have regular dental visits. A child's first dental visit should be scheduled when the first baby tooth appears, or around the child's first birthday.
Single Visit Crowns
July 4, 2017 | Dr. Josephsen
The doctors of Josephsen Dentistry use technology that delivers to give patients the best products available and the most pleasant dental visit possible. CEREC is an acronym for Chairside Economical Restoration of Esthetic Ceramics. As the full name implies, CEREC equipment is used to fabricate crowns in the office during a dental appointment.
Your Child's Dental Health
April 7, 2016 | Dr. Josephsen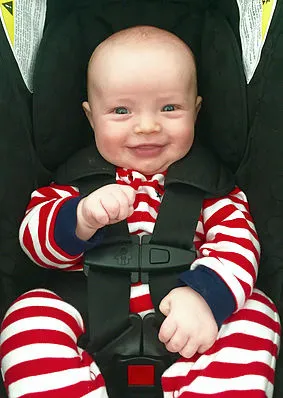 Why do we need to take such good care of baby teeth? Don't they just fall out anyway? While baby (also called deciduous) teeth do eventually fall out, keeping them healthy is crucial to the normal development of adult teeth. Like adult teeth, baby teeth help us to chew and speak normally, and are very important for us to function normally everyday.

Many new parents are surprised to learn that the American Association of Pediat...
Cough Drops and Cavities
February 3, 2016 | Dr. Josephsen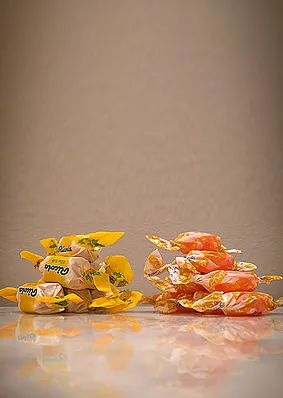 As winter rolls on, so does cold and flu season. With that comes the coughing, sneezing, and sniffling that are all too common to our winter months. While we always want to remain as comfortable as possible while coping with these bothersome symptoms, it is important that in doing so we avoid any harmful side effects. The results that cough drops/cough syrup can have on your dental health are significant, and we should all be...
Caring for a tooth that has been knocked out
October 1, 2015 | Dr. Josephsen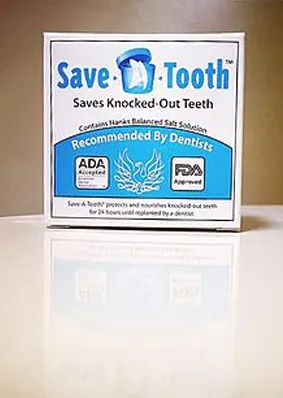 A very common question that we are asked by parents is "What should I do if my child's permanent tooth is ever knocked out accidentally?" We stress the following points, which will provide the tooth with the best chance of survival.
First, don't panic, but it is very important to seek your dentist for immediate treatment, as your tooth has its best chance of survival if you receive proper care within the first hour.

Try you...
Technology Takes Treatment to New Heights!
July 29, 2015 | Dr. Josephsen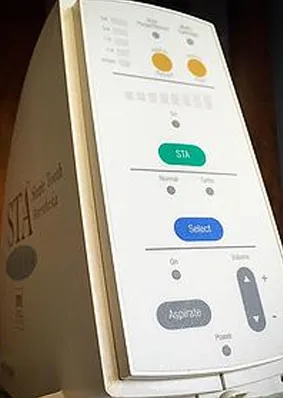 It seems that almost everyday a new piece of technology is brought to market. Whether it is a new cell phone, tablet, watch, television or car feature, technological advances often make our lives easier, more efficient, and more enjoyable. In our world of ever changing technology, advances in modern dentistry are just as evident. At our West Caldwell dental office, we utilize the most advanced methods and use the latest techno...
Sports Drinks and Your Oral Health
May 14, 2015 | Dr. Josephsen
With spring finally here, many people will soon be getting the itch to get outside and exercise. Whether it is running, walking, playing baseball, golf, or tennis, it is important to stay hydrated with this increased activity level. Many people will use sports drinks to do this, and may also use gels for an energy boost while competing in events that require prolonged stamina, such as a marathon. While these do a good job of k...
The Harmful Effects of Tobacco
April 2, 2015 | Dr. Josephsen
Tobacco comes in many different forms. Cigarettes, cigars, pipes, smokeless/chewing tobacco, and snuff are the most common ways tobacco is used, and each can have a profound effect on your dental health.
According to the American Cancer Society, smokeless tobacco is less lethal than smoking cigarettes. However, it can still be have deadly effects and have extremely harmful consequences on your overall health and appearance.
Of...
Canker Sore or Cold Sore?
March 25, 2015 | Dr. Josephsen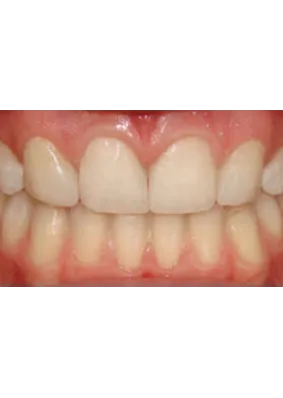 Many people suffer from canker sores and cold sores. However, there are distinct differences between the two, which are very important to know!
Canker sores are also known as aphthous ulcers and occur only on mucosa that is not does not overlie bone, and is therefore freely movable. Aphthous ulcers are one of the most common oral lesions experienced.
They are very painful ulcerations that can range from 1mm-2cm in size and...
Mouth Guards - An imporatnt part of any uniform!
March 16, 2015 | Dr. Josephsen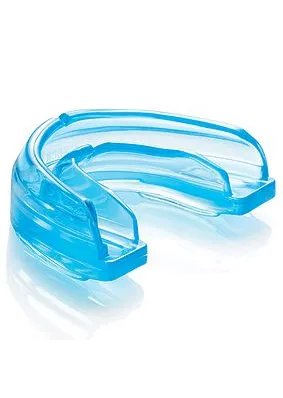 As avid athletes growing up, Drs. Al and Greg Josephsen understand firsthand the ease in which damage to the teeth, tongue, and jawbones can occur during sports. While mouthguards must be worn in certain sports like football and lacrosse, many other youth sports have not yet mandated that they be worn.
Many young athletes opt not to wear a mouthguard and as a result, injuries to the mouth and jaws are very common. While mouthg...